WIN PRIZES AT A FRACTION OF THE COST
OUR CURRENT COMPETITIONS
GOOD LUCK, LETS MAKE THOSE DREAMS A REALITY
How It Works
Step-1
Pick the competition you want to enter and choose how many entries you would like.
Step-2
Answer a simple qualifying question and complete payment.
Step-3
If you have entered the answer correctly you will be entered into our live draw.
Excellent


Based on 274 reviews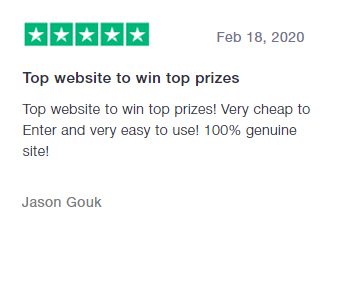 NEWSLETTER
Sign up today for our Newsletter and be first to hear about our latest competitions, earning you more of a chance of winning and making those dreams a reality.
Sign Up Today and be entered in our FREE £150 cash draw!